Prices and availibility
of the 2CV


The original 2CV, produced in 1949, was powered with a ridiculous 375 CC engine.
All along years, the powerplant was improved (fortunately...).
Basic features such as front wheel drive, four doors, convertible top, easily removable seats and front fenders, remainded unchanged with only minor technical modifications.
The major improvement was made on the engine which was gradually improved from 375 CC to 425, 435 and finally 602 CC.
The original 375 CC engine was 9 HP (yes, nine !). All along improvements, the power increased to 12, 16, 18, 25, 29 and 32 HP.
Modern 2CVs
These are the 2CV4 and 2CV6 from 1970+
The 2CV4 has a 435 CC engine and a max speed about 105-110 km/h (65 m.p.h.).
The 2CV6 has a 602 CC engine and a max speed about 115-120 km/h (72 m.p.h.).
They are both available in either Club or Spécial version.
 

The Club version has a wide horizontal speedometer with an included voltmeter.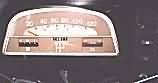 Club dashboard
 
The Spécial version has a narrow vertical speedometer without voltmeter.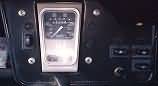 Spécial dashboard


 
Other versions, Charleston, Dolly, Spot, France3, James Bond and Cocorico, are either Club or Spécial each painted with its own color scheme.
An E at the end of a name (Club E, Spécial E ...) indicates a 2CV with an Embrayage centrifuge, that is, a centrifugal clutch.

Prices
They run from a few hundred dollars for a restoration project specimen to several thousands for an almost new 2CV.

A tired mid to late 60's (425 CC) is from $1,000 to $3,500.
These are the most common and easily available but the power of the engine may be too low for people willing to make daily travel or long trip with it.

A usable 70's 2CV4 (435 CC) is from $3,500 to $6,000.
2CV4 are perfectly well suited for short daily travel or occasional long trip.

A 2CV6 (602 CC)
70->81 drums brakes is from $6,000 to $7,000.
82->90 discs brakes is from $7,000 to $9,000.
This end is for a low mileage 2CV (<60,000 km) in very good condition.

Almost new or restored specimen are from $9,000 to $15,000 depending on mileage, work done and options.

Prototypes, unique models, small series, 4WD, cabriolets etc... are usually very nicely done, exquisite in detailing and highly sought after. They can be $15,000+
Availability
The 2CV production ceased in 1991.
There are now only second hand 2CVs available.
When it comes down to buy a 2CV the process usually goes something like this : a person looks if one can be found locally first, then statewide, then country wide, then import.
There are of course much more 2CV available import from FRANCE than locally, statewide or country wide in the USA because billions were made, sold and are still running in the French streets and roads when only a few hundreds are available in the USA.
We, here in France, can find for you any 2CV or derivative, low or average mileage, average, good or very good shape, any color, any models just because we are located in THE country of the 2CV.
Prices and availibility for Import 2CVs from us
For an import 2CV, the expenses are :
Expertise and time needed to select the 1/10 good 2CV from the 9/10 ugly ones
Buying the 2CV in France
Repairs for reliability
Options if required
Technical work for US customs compliance
Shipping
Duty and custom release
Custom broker fee
Port handling fee
T&E for delivery to your door and / or storage
Except if you have a 2CV expert friend in Europe ready to involve, free of charge for you, his time and money on this job (or unless you are expert and can do everything yourself) it is almost impossible to import a 2CV under about $5500, except selling a lemon, of course...
Please be aware that all 2CVs available in the USA are imported 2CVs which was firstly sold at the price level of any imported 2CV. If now it sells under that price it is because it is not worth more... (read our page "2CV buyers, beware !")
We, at Frenchcars, refuse to sell lemons because we do not want our clients to mess in [never ending + time and money consuming] fixings AND because we are very selfish : we deliver at the door and do not want to take the risk to do so with lemons !
As a consequence, we are sorry but :
We cannot sell restoration project or tired mid to late 60's 2CV.
We sell 2CV4 (solid color) from $5500 delivered to your door.
We sell 2CV6 (solid color, drums) from $6500 delivered to your door.
You save up to $1050 if you go pick the 2CV at the port yourself (we provide all paperwork and instructions).
On the other hand, from $5500 and up, you are sure that what you buy is worth that money, is running, is reliable and driveable, will not rust away in a few years, have a chassis which will not collapse over the first road bump and you will have your 2CV right to your door in just a few weeks.

Information for webmasters
The dollar banknote flag is an animated Gif Designed by Crames Studios © 1997. All rights reserved.