DMV, titling and so on
How to become a 2CV owner ?
I am about to be "crude" : if you want a 2CV you will have to buy it.
And that is all you will have to do.
Do not worry about ...
the transportation from France to the USA : the service is included in the price.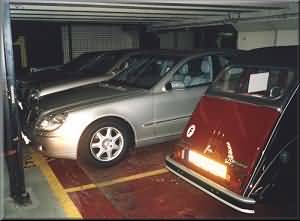 A 2CV in the storage parking of the shipping company with brand new Audi, BMW, Mercedes and so on.
Do not worry about ...
filling the forms to release the 2CV from the customs. I come personally for that. I am the owner of the 2CV and can provide all documents needed that demonstrate proof of ownership : this dramatically expedites the process.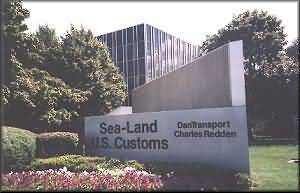 When all needed papers are provided, releasing a 2CV is a formality.
Do not worry about ...
the transportation from the port to your door : I have my international driving license and will care the 2CV because it is mine until you actually buy it.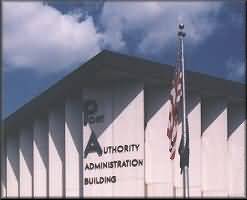 There is only minimal paperwork with the Port Authorities to claim an imported US compliant 2CV.
Do not worry about ...
all the requirements an imported 2CV must comply to (safety, emission standards, bumper, theft prevention etc...) to receive the authorization to be sold in the USA (VERY important !) : all the work was done in France so that registration in your name at the DMV will, again, be a formality.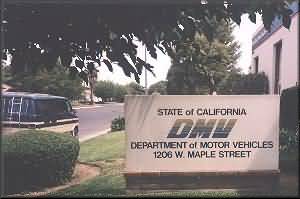 With a US customs compliant 2CV, registering at a DMV is a formality.
If you are really willing to buy a 2CV and able to buy it NOW, not next year, all you have to do is to contact me :

by Email, frenchcars(at)laposte(dot)net
or by phone, 33 5 61 25 47 83
If you are only a casual looker, seeking just out of curiosity, or a dreamer without any intention or money to buy, I will be pleased to talk with you regarding what you are dreaming about, what funds you could save for a 2CV and what that might buy for you, or anything else you would like to talk regarding the 2CV.
I suggest you to visit the FREE ! Win a 2CV sticker page which has been specially designed for you.

Notice that there is a way to win some good money for casual lookers or dreamers who occasionally would have the opportunity to help me to sell a 2CV.
If you know some serious buyer, just tell him to contact me
and to give me your name.
If the sale occurs, there will be a 1% fee for you.
I will qualify the prospective buyers to be sure that they are serious, that is :
The 2CV I offer is the 2CV they want
or I can find the specific 2CV they are looking for
They have the money (very important)
How to be qualified as a potential buyer ?
A deposit (from 20 to 50% of the final amount depending on the options you will request) will be asked to show your commitment.
You will just have to wait a few weeks for delivery and... there will be a new happy 2CV owner on the earth :

you !

Driving a 2CV in the USA : Heaven... and Hell !