Leon, Holliston, MA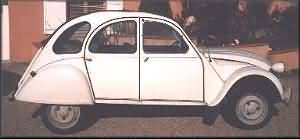 The ship came in on Tuesday. The car cleared custom Thursday afternoon and I sent my two sons at five o'clock this morning to pick up the car in Newark.
They arrived back home around 4 o'clock this afternoon averaging 60 to 65 mph. 100 kph. My youngest son who is very perceptive and can detect fly shit being the rear view mirror reflecting of the windshield was impressed and satisfied with the car. You can consider it a great honor if you passed his judgement.
Anyhow, we are all very satisfied with the car and am surprised at the amount of work that you had done to it. Quite a few new parts here and there as we examine it more closely. Otherwise in general the car is equal to or better than we had hoped for.
Thank you for your time and effort.

Leon, Holliston, MA
---