Win a free 2CV poster !
Win this poster :
Raid Afrique 1973
Picture by Alberto Martinez
895 x 570 mm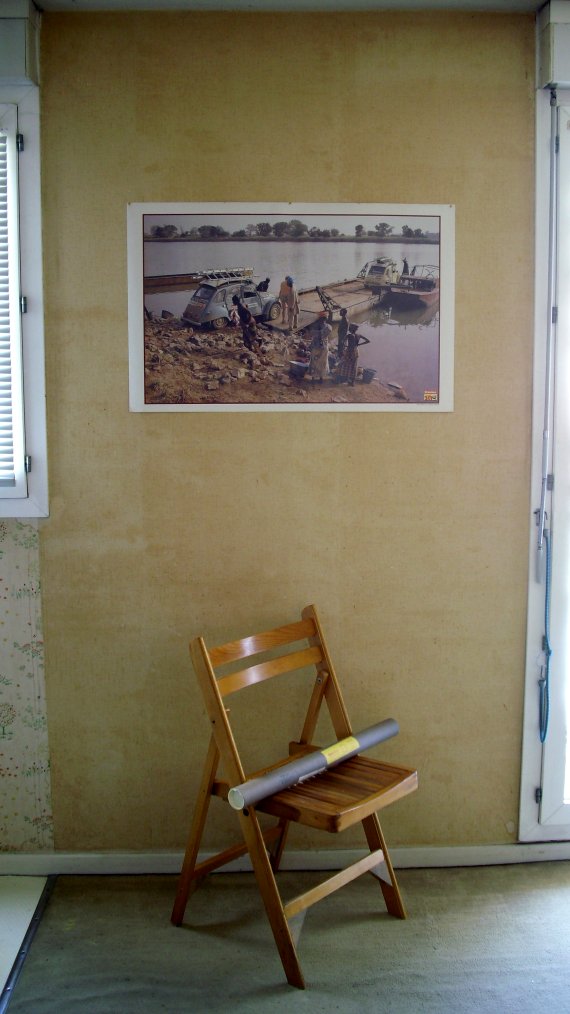 Enlarge poster only
Just answer that question :
What is the weight (in grams) of the tube on the chair once the poster on the wall is rolled inside it ?
Tube is made of cardboard with two white plastic caps and its original labels from 1998 still sticked on it.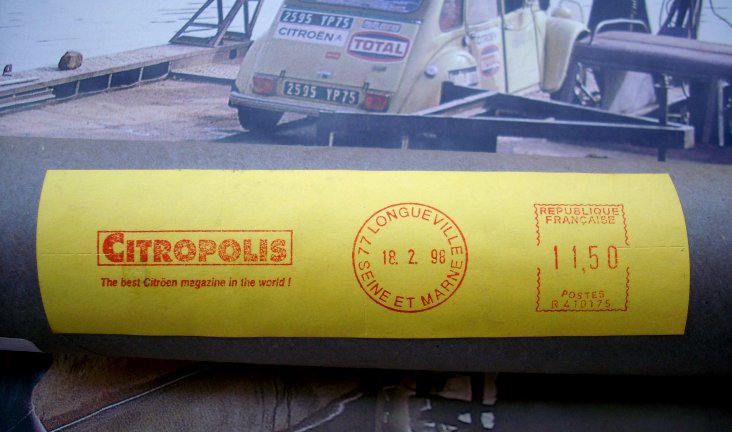 The closest answer to the real number will receive the poster for free, sent in its original cardboard tube. The tube will be wrapped with paper to keep the original labels on it.
Include your post address in your answer, one answer allowed by address, the poster wil be mailed to that address.
Name of the winner will be shown here at the end of the game.
End : july 31 2013 Extended to december 15 2013 midnight, Toulouse time as below

Anybody can participate.
Good luck to you all.
About the poster
I received this poster in 1998 when i subscribed to the (now disappeared) magazine CITROPOLIS.
The poster was standing on the wall right in front my entrance door since then.
Until i recently realized i wasn't seeing it anymore because i was too used to it...
My friend Bruno, copilot during the first 2CV trip i did in the USA, was by that time back from a visit to the volcanoes in Hawaii. He offered to several friends of him to choose from his best pictures to have it printed as a 80x60 cm free poster.
That was the opportunity to make a change.
I choose a very high resolution close-up picture on the green sand of green-sand beach, and selected a portion looking like some kind of emerald treasure.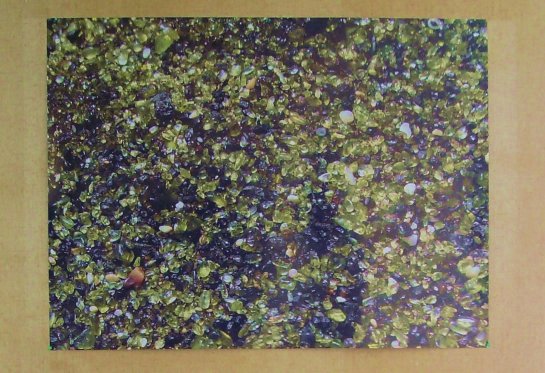 Enlarge
But what to do with my old 2CV poster ?
I decided to offer it for free too to a 2CV enthusiast, enthusiast enough to participate to a "guess the weight" competition.

Hosted by Frenchcars.fr.st